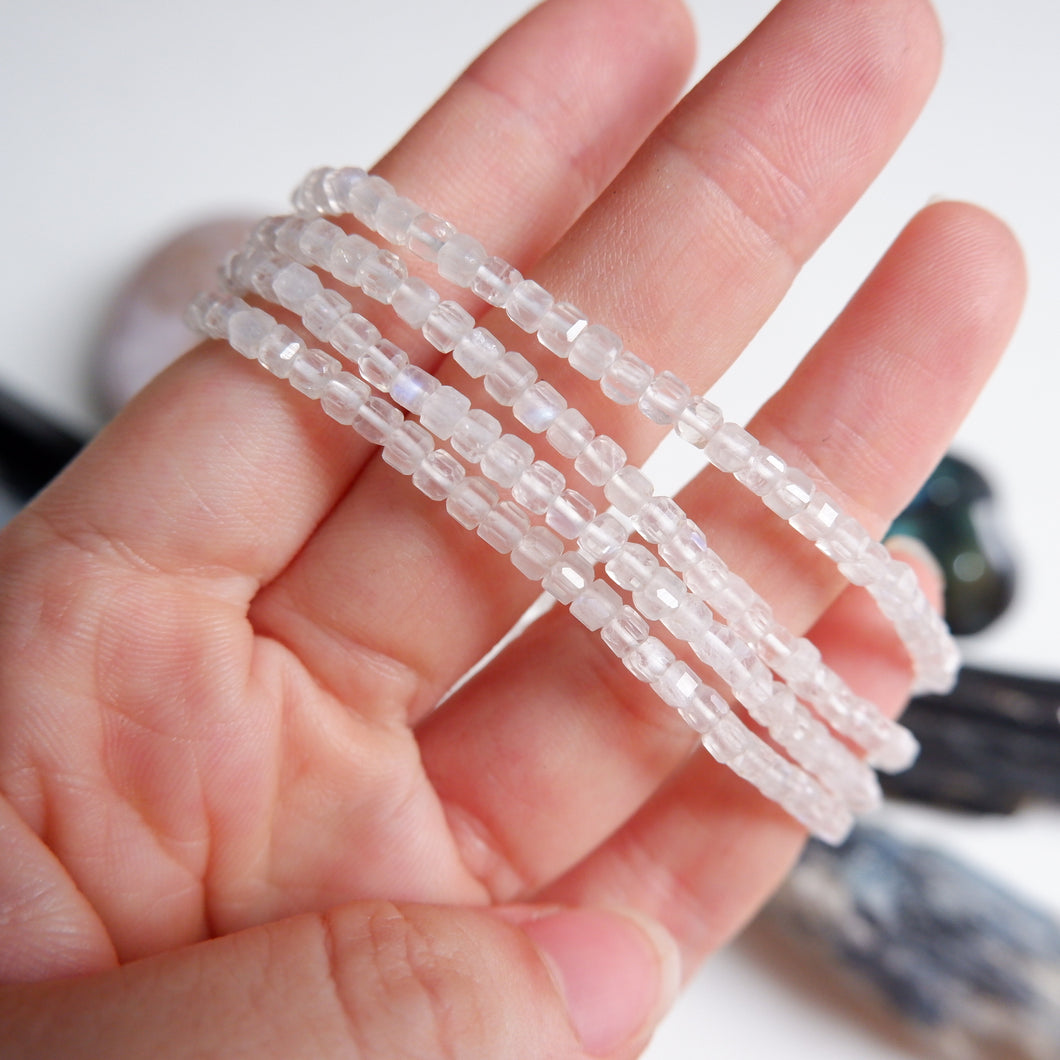 Moonstone 4mm Cube Bracelet
Regular price ₱650.00 Sale
Specifications:
Moonstone 

Bracelets strung together with durable garter.
Our bracelets are 7 inches or 17 cm in length. For 10mm, the standard length is 7.5 inches to accommodate the width of the bead. If you need it smaller or bigger, send me a

 

message.
Metaphysical properties of Moonstone?
-Moonstone helps in attuning to the normal rhythms of the biological forces of one's body and to utilize natural energy cycles. It powerfully affects the female reproductive system, enhancing fertility and promoting ease in pregnancy and childbirth, alleviates menstrual problems and change-of-life, balances the hormonal system and eliminates fluid retention.
Notes:
*Cleansed before ship out and can be worn already.
*Color may slightly vary due a few factors:
-screen color
-natural color variety of the crystals (Can be more pale or more darker in shade. If the crystals have natural patterns, the patterns on the crystal will vary also)
-White or black spots, natural streaks and imperfection can occur sometimes as part of the natural make up of the crystals.
*please allow +/- 0.5mm bead size error. Because they are natural stones, polishing them causes irregularity in the bead size. Sometimes the bead comes out small or bigger by 0.5mm.