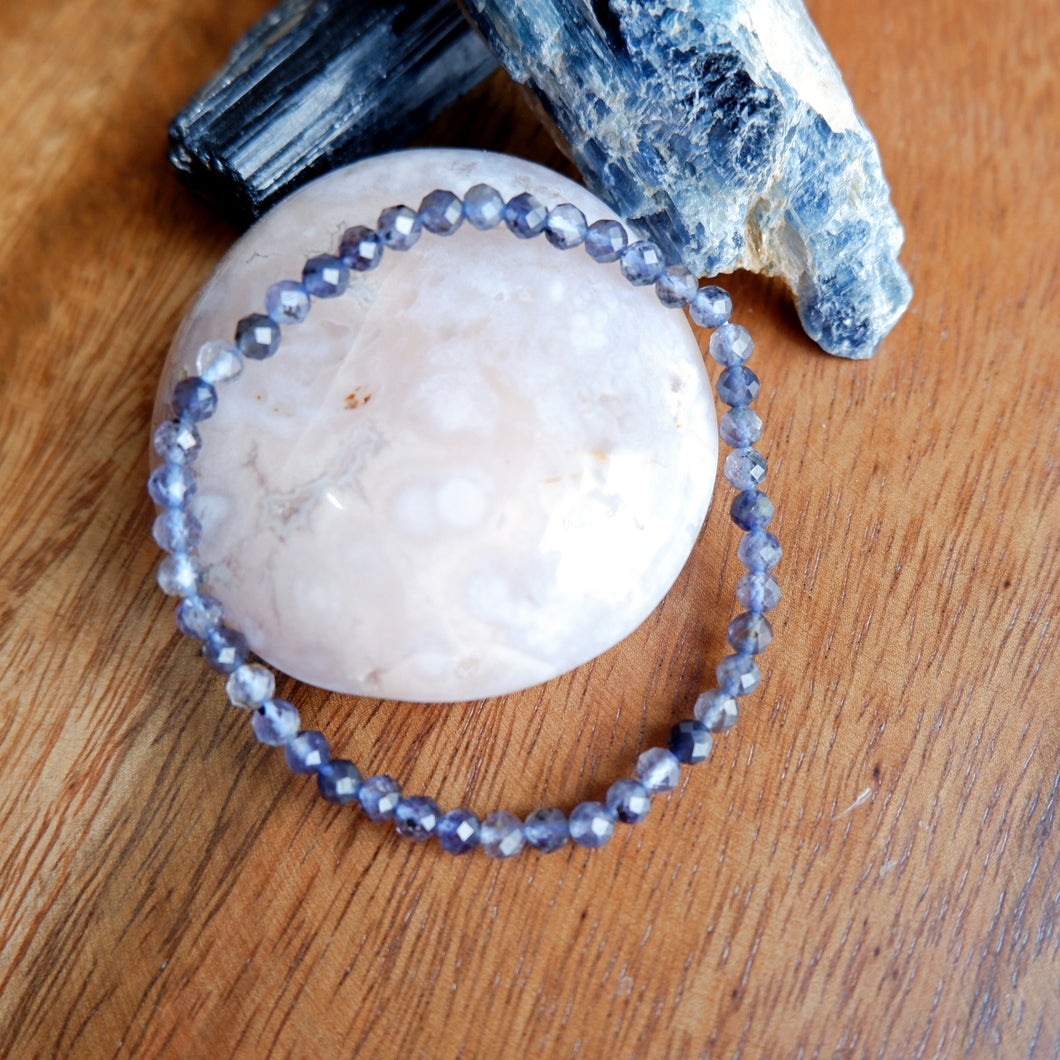 Iolite Crystal Bracelet 4mm Faceted
Iolite Bracelets strung together with durable garter.
4mm bead size. Click

 

here

 

to know more about bead size.
Our bracelets are 7 inches or 17 cm in length. For 10mm, the standard length is 7.5 inches to accommodate the width of the bead. If you need it smaller or bigger, send me a

 

message.
Metaphysical properties:

Iolite helps in recovering balance, and is recommended for those suffering from disorientation, lack of motivation, chronic disorganization, and distraction. [Megemont, 96] It strengthens the resolve to take on responsibility and carry through, and provides self-assurance and endurance in adverse situations. [Gienger, 32] It is an excellent source of energy when used for the elimination of debt and the responsible management of money. [Melody, 336]

Iolite restores a sense of perspective to those who feel they are jinxed, and inspires anyone with a chaotic life to start to bring order in small practical ways. [Eason, 377]

Iolite resonates with the energy of twilight, a beautiful violet-blue that stimulates the astral bodies and psychic awareness. It reveals realms beyond the usual waking consciousness and is ideal for astral projection, dimensional and other inner vision works, and is excellent for past- and alternate-life work. [Ahsian, 207]
Reiki cleansed before sending
color may slightly vary due a few factors (screen color, natural color variety of the crystals)
please allow +/- 0.5mm bead size error. Because they are natural stones, polishing them causes irregularity in the bead size. Sometimes the bead comes out small or bigger by 0.5mm.