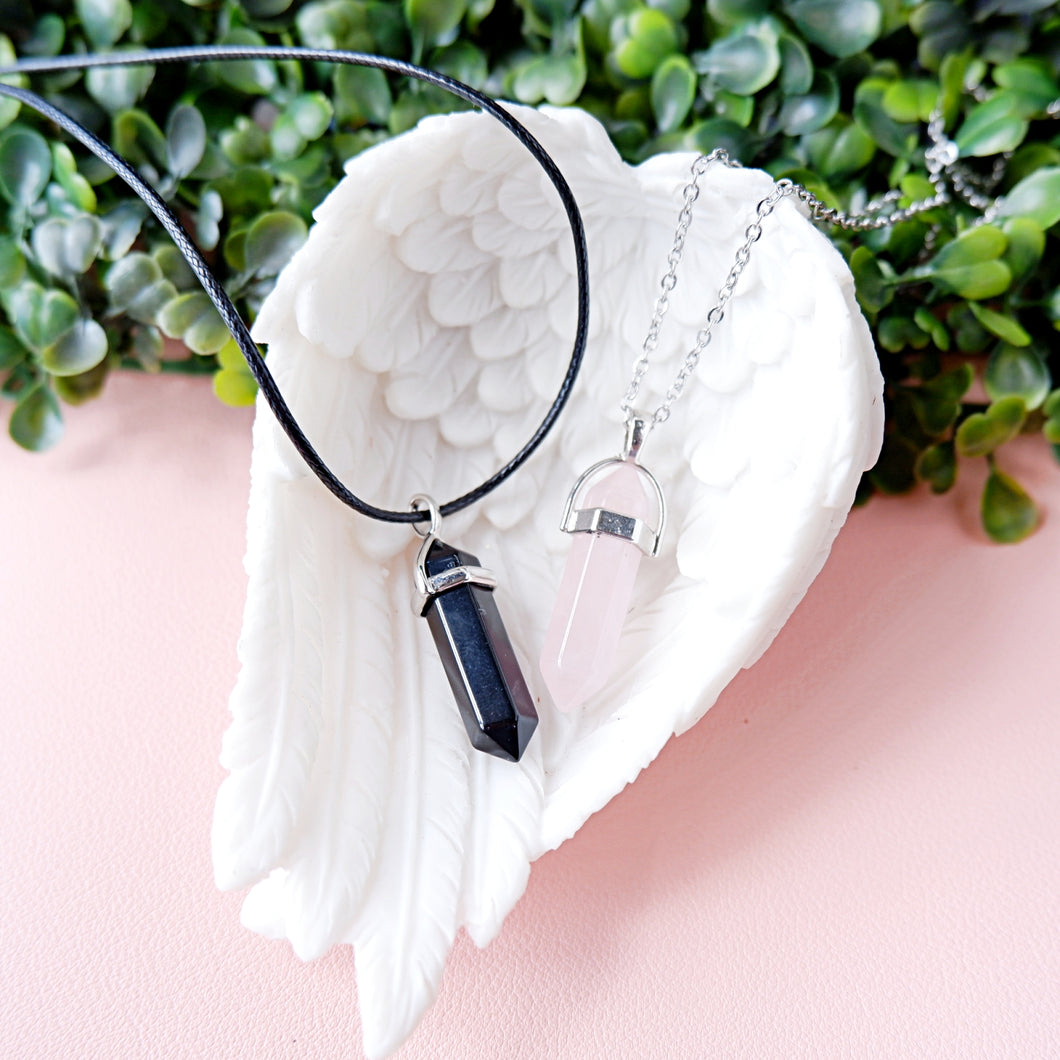 Double Terminated Necklace - Valentines Set
Regular price ₱500.00 Sale
Specifications:
1 Rose Quartz Double Terminated with 24 inches stainless necklace
1 Onyx 

Double Terminated with black adjustable cord
Metaphysical Properties:

Onyx 

It protects the wearer from negative and draining people. It will also shield you from people with ill intentions. Removing negativity in your space invites positivity. Onyx can help you to release emotional baggage allowing you to move forward in life. Onyx is said to hold the memories of the wearer.

Rose Quartz 

It allow the wearer to love unconditionally. As a variety of quartz, rose quartz has high soothing energy. This strong energy can enhance love in any situation. Rose quartz can also enhance compassion, tenderness, and warmth. It evokes self-love and feeling of contentment and fulfillment in one's self.
Notes:
*Cleansed before ship out and can be worn already.
*Color may slightly vary due a few factors:
-screen color
-natural color variety of the crystals (Can be more pale or more darker in shade. If the crystals have natural patterns, the patterns on the crystal will vary also)
-White or black spots, natural streaks and imperfection can occur sometimes as part of the natural make up of the crystals.
*please allow +/- 0.5mm bead size error. Because they are natural stones, polishing them causes irregularity in the bead size. Sometimes the bead comes out small or bigger by 0.5mm.