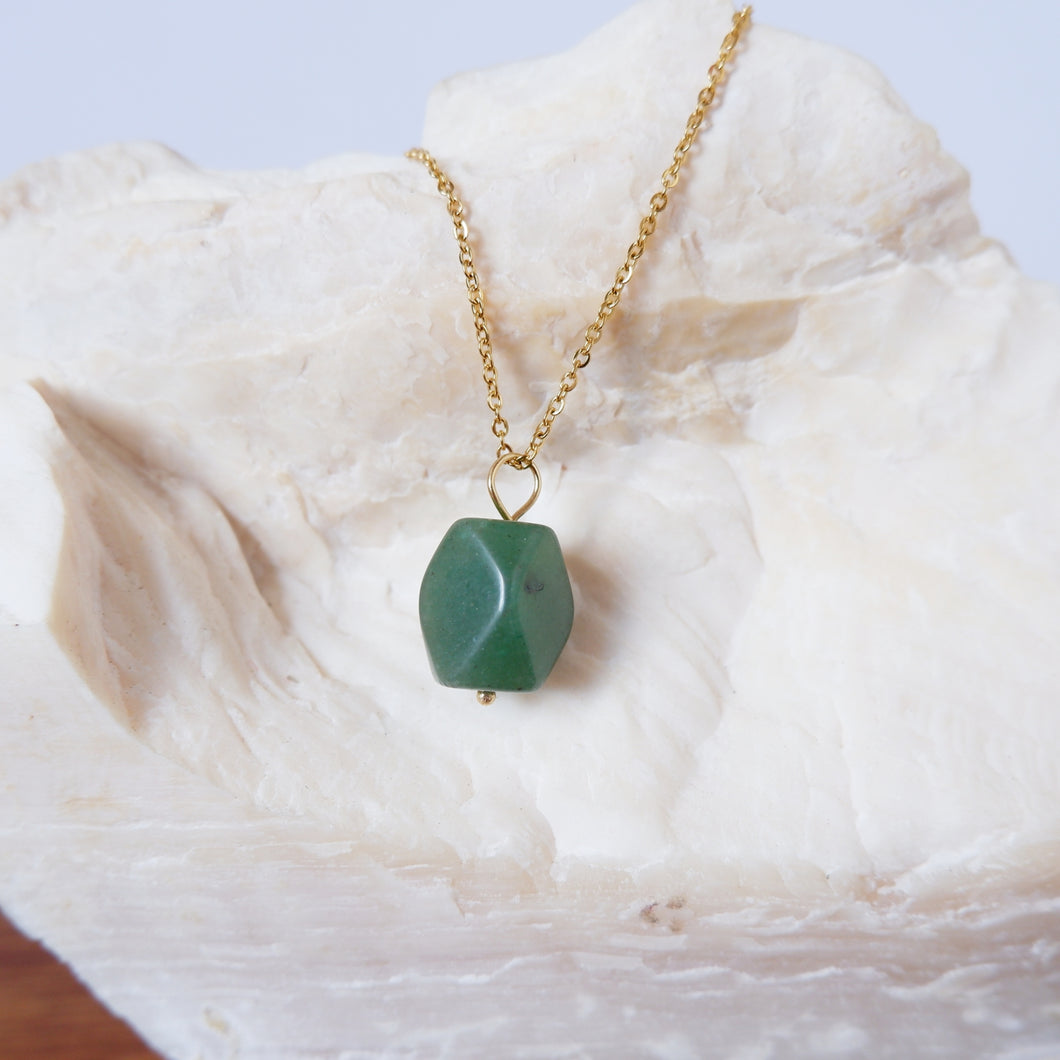 Aventurine Diamond Necklace
₱250.00 - ₱300.00
Regular price Sale
Metaphysical Properties of Aventurine?
Stone of luck and opportunities
It brings luck, prosperity, and career success. It allows the wearer to welcome opportunities they have been waiting for. It also helps one to see alternatives and potentials in all situations, positive outlook, and courage.
How long is the chain that comes with it? How big are the pendants?
-You can choose the necklace length by tapping on the dropdown list box that says "necklace length". The chain is stainless steel and would not tarnish on normal conditions.
- the pendant is about 11mm by 16mm

What is the metal part that holds the pendant?
-Stainless Steel

Are you using real crystals?
-Yes. It is real semi-precious crystals.
------------------------------------------------
*Color may slightly vary due a few factors:
-screen color
-natural color variety of the crystals (Can be more pale or more darker in shade. If the crystals have natural patterns, the patterns on the crystal will vary also)
-White or black spots, natural streaks and imperfection can occur sometimes as part of the natural make up of the crystals.
*please allow +/- 0.5mm bead size error. Because they are natural stones, polishing them causes irregularity in the bead size. Sometimes the bead comes out small or bigger by 0.5mm.